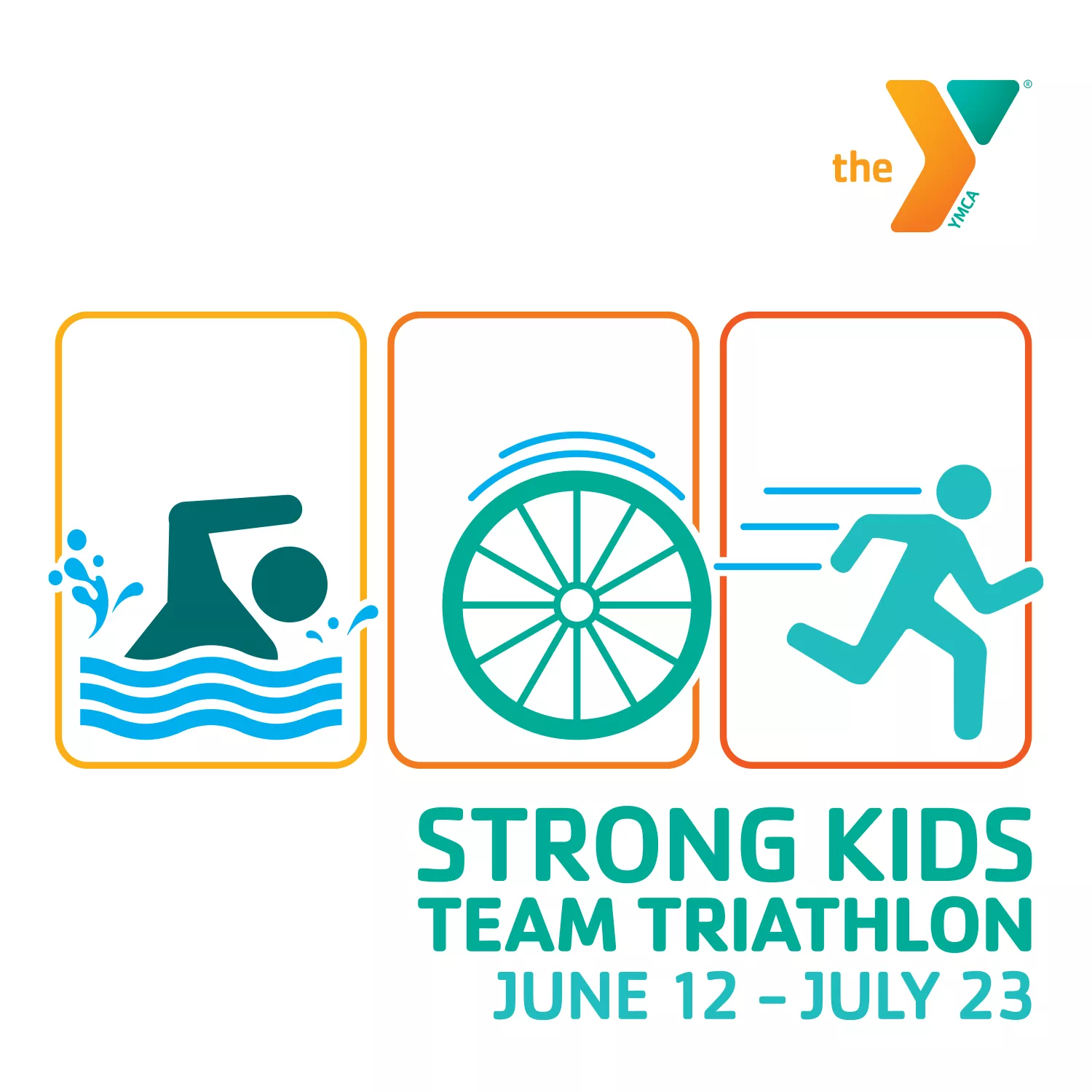 ABOUT THE TEAM TRIATHLON
JUNE 12 - JULY 23
One team captain plus nine or fewer teammates will work together for fun and prizes. Team Triathlon is open to ALL near and far. Grab your friends and family and join us for this six-week challenge! 
ENTRY FEE
$30 per person–all proceeds benefit the YMCA Annual Fundraising Campaign-Strong Kids. There is an option to purchase an event t-shirt for an additional $15 (sales tax included). T-Shirt order deadline: June 12.
INDIVIDUAL DIVISION
Swim 5 miles  |  Bike 45 miles  |  Run 25 miles
RECREATIONAL DIVISION
Swim 45 miles  |  Bike 445 miles  |  Run 245 miles
COMPETITIVE DIVISION
Swim 45 miles  |  Bike 645 miles  |  Run 445 miles
Conversions:
Swim-45 minute lap swim, actual lap swim (33 laps=1 mile), 45 minute water exercise class, 45 minute water running, or 45 minute open swim = 1 mile
Bike-Outside, upright bike, recumbent bike, Air Dyne, Nu-Step = actual mileage
Run-Outside, treadmill, elliptical, AMT, stair climber, step mill, rower = actual mileage, 45 minute cardio land exercise class = 5 miles
PRIZES
Association-wide, Branch, and Individual winners will be awarded prizes in both Competitive & Recreational Divisions.