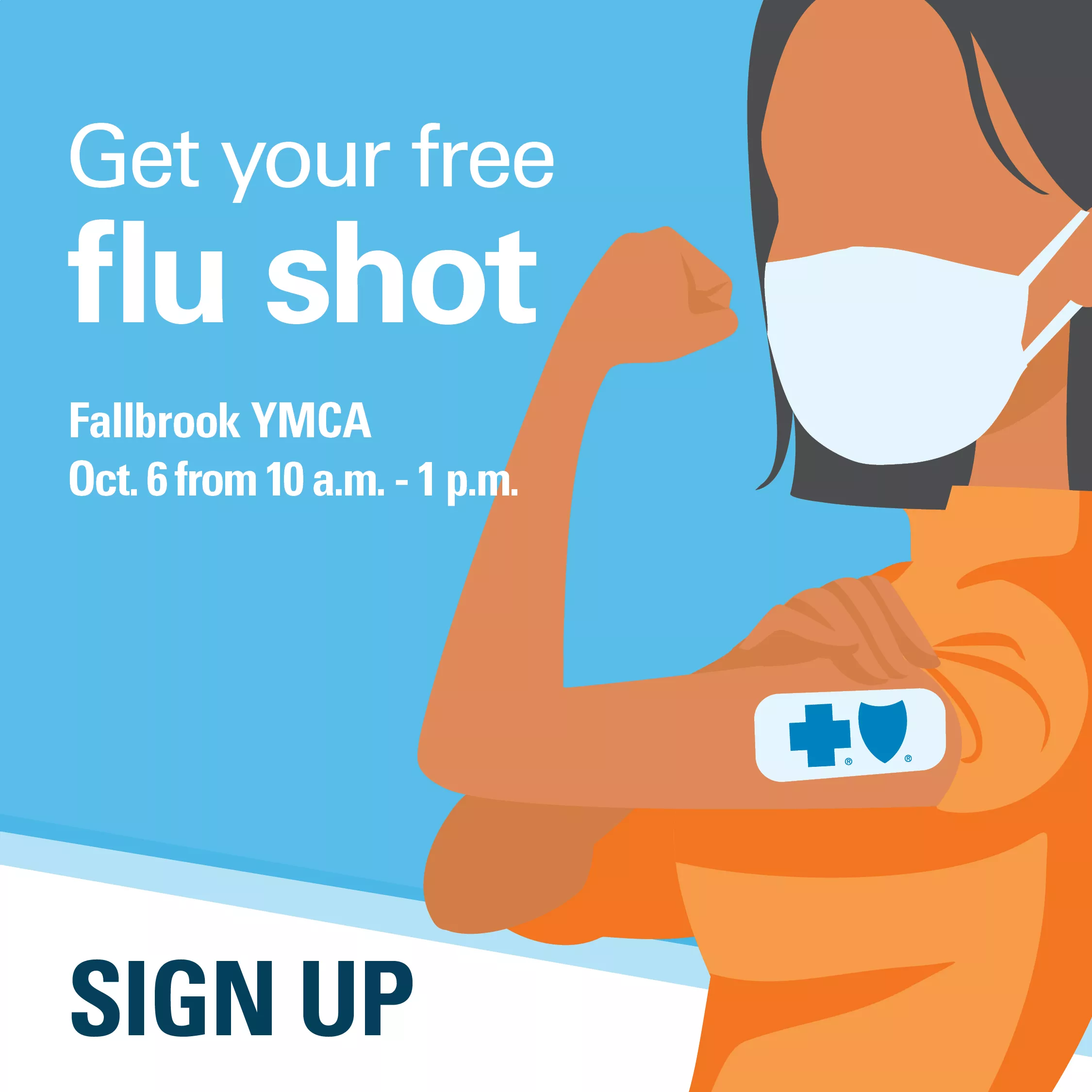 Avoid the Flu at No Cost to You
Plan to get your flu shot at the Fallbrook YMCA on Thursday, October 6 from 10:00am-1:00pm!
Vaccinations will be administered by Hy-Vee Pharmacy, courtesy of Blue Cross and Blue Shield of Nebraska.
Clinics are open to anyone age six and up, regardless of health insurance coverage.
Visit NebraskaBlue.com/FluShot to preregister and view other clinic locations and times. Walk-ins will also be welcome.
Thanks for protecting yourself and those around you by avoiding the flu this season!