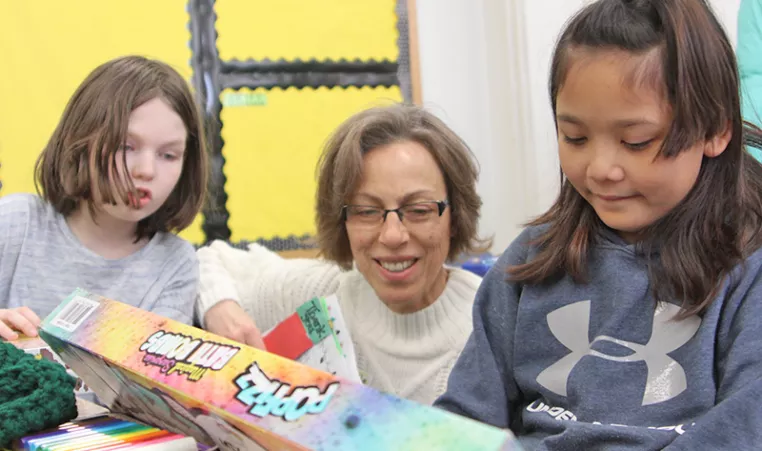 At the YMCA of Lincoln, people make everything possible. We are so grateful for the wonderful staff we have that not only make the Y a great place to be, but serve our community every day. Keep reading to meet one of our amazing team members:
Michelle Kiddoo, Northeast YMCA Senior Program Director - Health & Wellness
How long have you been working at the YMCA of Lincoln? 
I began working part-time in May, 1996 at the Northeast YMCA when our boys were young. I was blessed to move into my current full-time Health & Wellness role in May, 2002, fulfilling my dream of impacting people through my health and wellness passions.
What other roles have you had at the Y?
Group Exercise Instructor, Wellness Specialist, Personal Trainer, Swim Lesson Instructor and Lifeguard, Van Driver, After School staff, and anything else that needs to be done. 
What makes the YMCA of Lincoln different than other places you've worked?
The close bonds and support in our community. As well as the caring and diverse community we have.
What has been your proudest career moment and why?
The best thing about my job is the variety it offers–anywhere else would be unfulfilling and boring. Even on those days where everything feels out of control, the experience prepares me to handle future situations better. Strengthening Spirit, Mind, and Body.
What is one of your favorite memories from working at the Y?
I love hearing about our member's successes of lowering or going off medication because their doctor feels their health has improved enough. Members feeling stronger and healthier, and watching friendships form. On a personal note, watching our two boys grow up in the Y. We have made so many good friends. I have also enjoyed the fun, family events like Santa Night, Mardi Gras, and the Marathon Aid Station. 
What is the best advice you've ever received?
Appreciate an organization that invests in and provides opportunities to learn and grow through professional trainings and personal relationships.
What's something most people don't know about you?
My husband (Scott) and I adopted a retired racing Greyhound. Her name was Risen Star (now Ky). She won at least one race that we know of. She is sweet but a breed snob since she only knew Greyhounds existed. Ky loves long walks even though the breed is known for being "40-mile per hour couch potatoes". She is definitely pretty to watch run when we take her to the dog park or when she does a few laps in our backyard.
We want to extend our sincerest thanks and congratulations to Michelle for helping to make the YMCA of Lincoln a great place for 20 years! We can't wait to see how she will continue to make a difference in our community in the future.