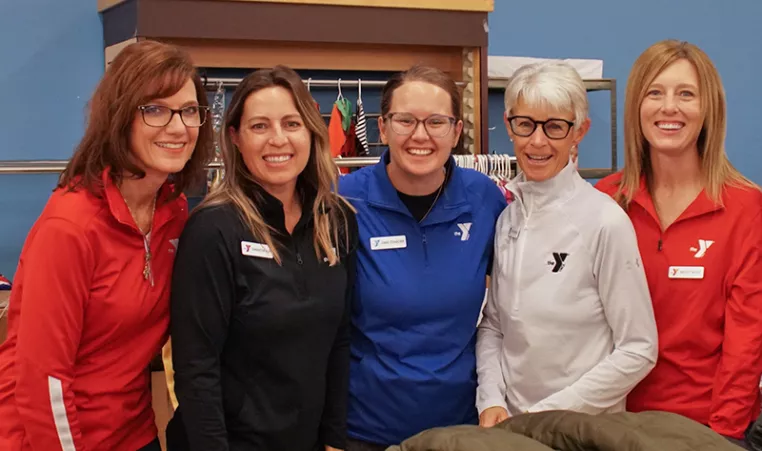 At the YMCA of Lincoln, people make everything possible. We are so grateful for the wonderful staff we have that not only make the Y a great place to be, but serve our community every day. Keep reading to meet one of our amazing team members:
Renee Yost, Administrative Office Chief Financial Officer
How long have you been working at the YMCA of Lincoln? 
Ten years.
What makes the YMCA of Lincoln different than other places you've worked?
The thing that makes the YMCA of Lincoln different than other places that I have worked is the collaboration and support that occurs at so many levels; throughout the association across departments and branches, throughout the Lincoln community among nonprofit organizations, and across the nation among the YMCA network.
What has been your proudest career moment and why?
The best thing about my job is the rewarding experience of being able to utilize my technical skills and abilities to position the YMCA of Lincoln to maintain and expand its solid financial foundations which allows us to maintain and expand our mission of serving youth and families in the community.
What is one of your favorite memories from working at the Y?
One of my favorite memories from working at the Y occurred at the Copple Family YMCA ribbon-cutting ceremony. During the ceremony, Ed Copple at the age of 90+ spoke about the impact the Y had on him throughout his life, the importance of every community having a YMCA, and the ended his speech with a round of jumping jacks. 
What is the best advice you've ever received?
The best advice I have received is to "enjoy what you do and you'll never work a day in your life".
What's something most people don't know about you?
As an accountant/numbers person, I tend to be the stereotypical black and white person. However, I do have a creative side and when not at work, I enjoy sewing, quilting, knitting , and almost any type of craft project. In fact, I have sewn multiple wedding dresses including my own.
We want to extend our sincerest thanks and congratulations to Renee for helping to make the YMCA of Lincoln a great place for 10 years! We can't wait to see how she will continue to make a difference in our community in the future.