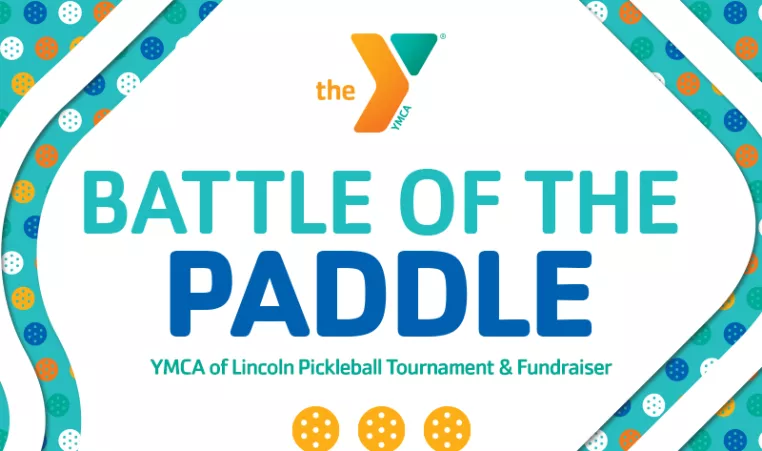 The YMCA of Lincoln is set to host the Inaugural Battle of the Paddle Pickleball Tournament & Fundraiser on Friday, April 21 and Sunday, April 23. With 26 designated pickleball courts spanning all four Lincoln YMCA branches, the tournament will run throughout the city and is expected to host over 100 players.
The two-day event will feature five divisions: Mixed Doubles (Friday, April 21), Men's Doubles, Women's Doubles, Men's 55+ Doubles, and Women's 55+ Doubles (Sunday, April 23). The $30 registration fee (per player, per division) includes a round robin format followed by a single elimination tournament, with the winner of each division receiving a $50 gift card (per player) to Racquet Corner Lincoln. Medals will also be awarded to all first and second place teams.
"Our Lincoln YMCAs have made a significant investment in the sport of Pickleball and we're excited to showcase a tournament that brings together players of every skill level, gender, and age," shared Barb Bettin, President & CEO of the YMCA of Lincoln. "When you look at the growing number of people picking up a paddle and playing for the first time, we want to be able to offer an outlet that allows the community to come together, play the game, and support a great cause."
Tournament proceeds benefit the YMCA's Annual Fundraising Campaign – Strong Kids, which powers critical programs and activities that keep kids safe, people healthy, and families strong. Through the campaign, the YMCA ensures all families have access to Y programming regardless of financial limitations. In 2022, the nonprofit awarded over $650,000 in financial assistance, impacting over 6,300 individuals in the community. For more information on the YMCA Pickleball Tournament & Fundraiser and to register, click here.