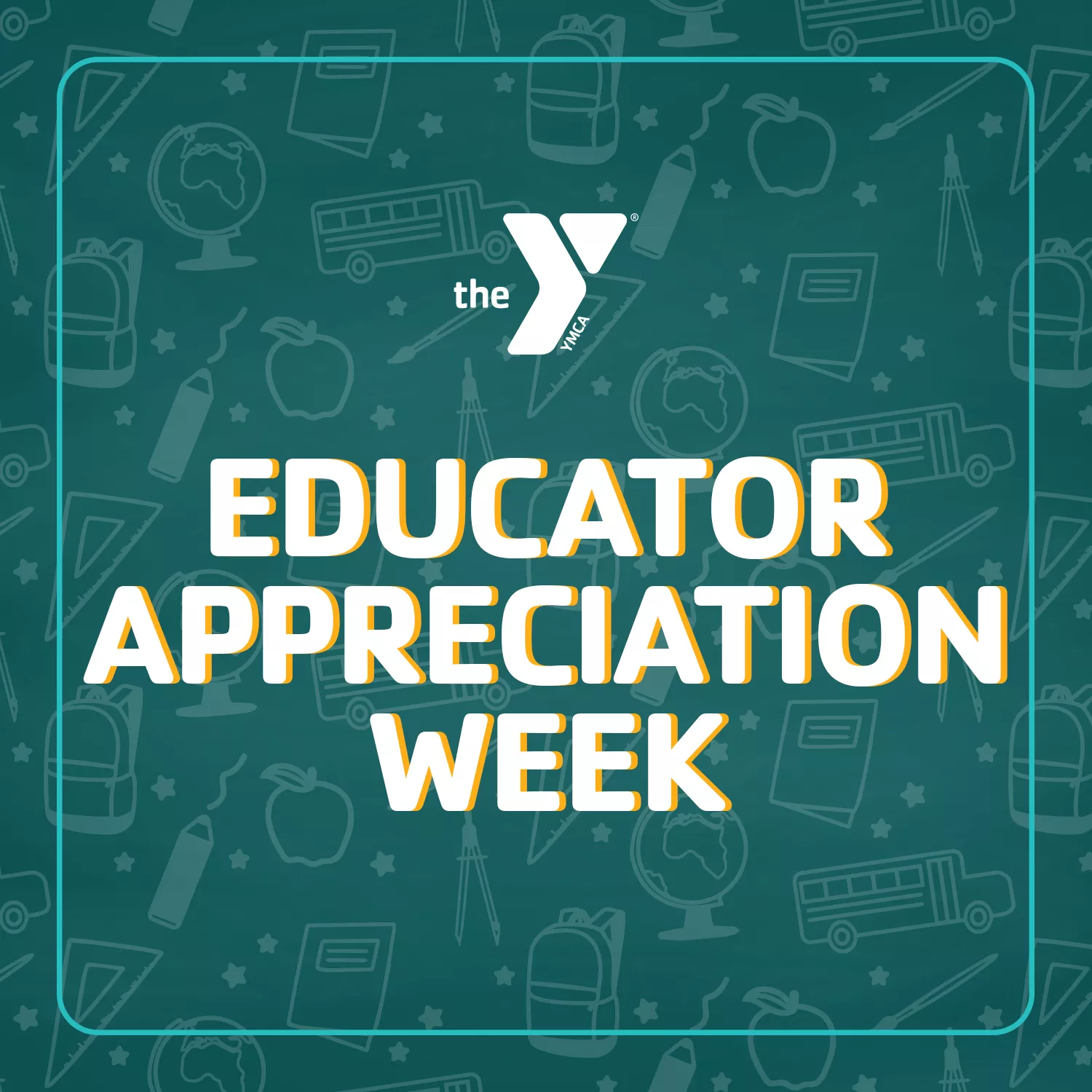 Educator Appreciation Week at the Y
March 13-20

All educators and their immediate family/household are invited to TRY THE Y FOR FREE!
Present your educator ID at any Lincoln Y location anytime March 13-20 to begin your one-week trial. Plus, join the Y during your one-week trial and enjoy NO INITIATION FEE!
Offer includes Group Exercises classes and Child Watch
Already a member? Stop by the front desk for your chance to win YMCA swag and gift cards...plus a special treat from us to YOU!
Throughout the week, each branch will be highlighting different programs for educators and YMCA members to experience!

Copple Family YMCA 
Sunday, March 12  |  Restorative Yoga Class  |  12:00 – 1:00pm
Cooper YMCA
Monday, March 13  |  Specialized Training Showcase  |  10:30 – 11:50am

Strength Training for Women with Tiffany, 10:30 - 11:00am 
Mobility Training with Jim, 11:05 - 11:50am 
Fallbrook YMCA
Tuesday, March 14  |  Relax & Recharge – Yoga & Coffee  |  9:30 – 10:20am 
Northeast YMCA
Wednesday, March 15  |  Line Dancing  |  6:30 – 7:20pm
All YMCA Branches
Friday, March 17  |  St. Patrick's Day Treats
Northeast YMCA
Friday, March 17  |  Family Swim Night  | 6:30 – 8:00pm