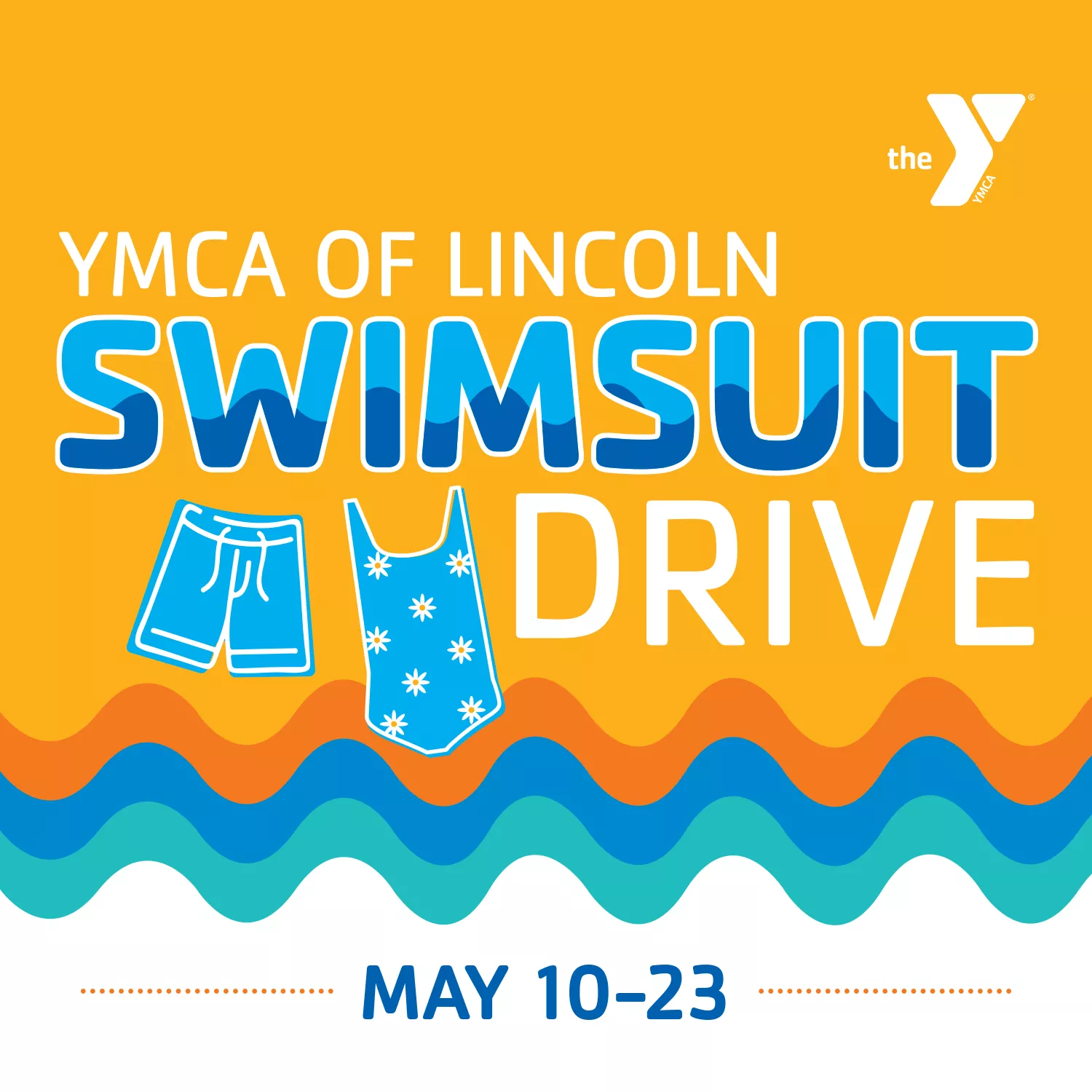 YMCA of Lincoln Swimsuit Drive
HOW YOU CAN HELP:
Drop off a swimsuit at any of our four Lincoln locations between May 10-23
Sizes needed are youth XS-XL for boys and girls (one piece preferred)
Swimsuits will be distributed to students attending Community Learning Centers, with lessons beginning in June
Everyone who donates will be entered in a raffle to win a FREE session of group swimming lessons (6 classes) AND get a free week pass to "Try the Y"
SIZES NEEDED:
Youth Sizes XS-XL for boys and girls (one-piece preferred).
Gift cards and monetary donations will also be accepted.
Please drop off at the Front Desk of any Lincoln YMCA branch or mail to the Metro Office!
570 Fallbrook Blvd, Ste 210, Lincoln, NE 68521. Memo: Swimsuit Drive
 
More About the Swimming Lesson Grant
Beginning in June, the program consists of eight, 40 minute swim lessons held at Lincoln High and Northeast High Schools using the Y-USA Safety Around Water curriculum.
Offering swimming lessons in the summer has made the program's swimming field trips safer. The kids also gain lifelong skills that make them safer around water. This opportunity enhances the current Extended Learning Opportunities at Pershing, Riley, and Huntington elementary schools by increasing confidence levels in students who participate as well as their overall safety around water.
At the end of lessons, participants receive a certificate of achievement. In the past three years, we have tracked the participants swim level. Most recently, participants have finished with an overall 60% pass rate, 40% passed the Parks and Recreation swim tests, and 100% learned to swim and float.