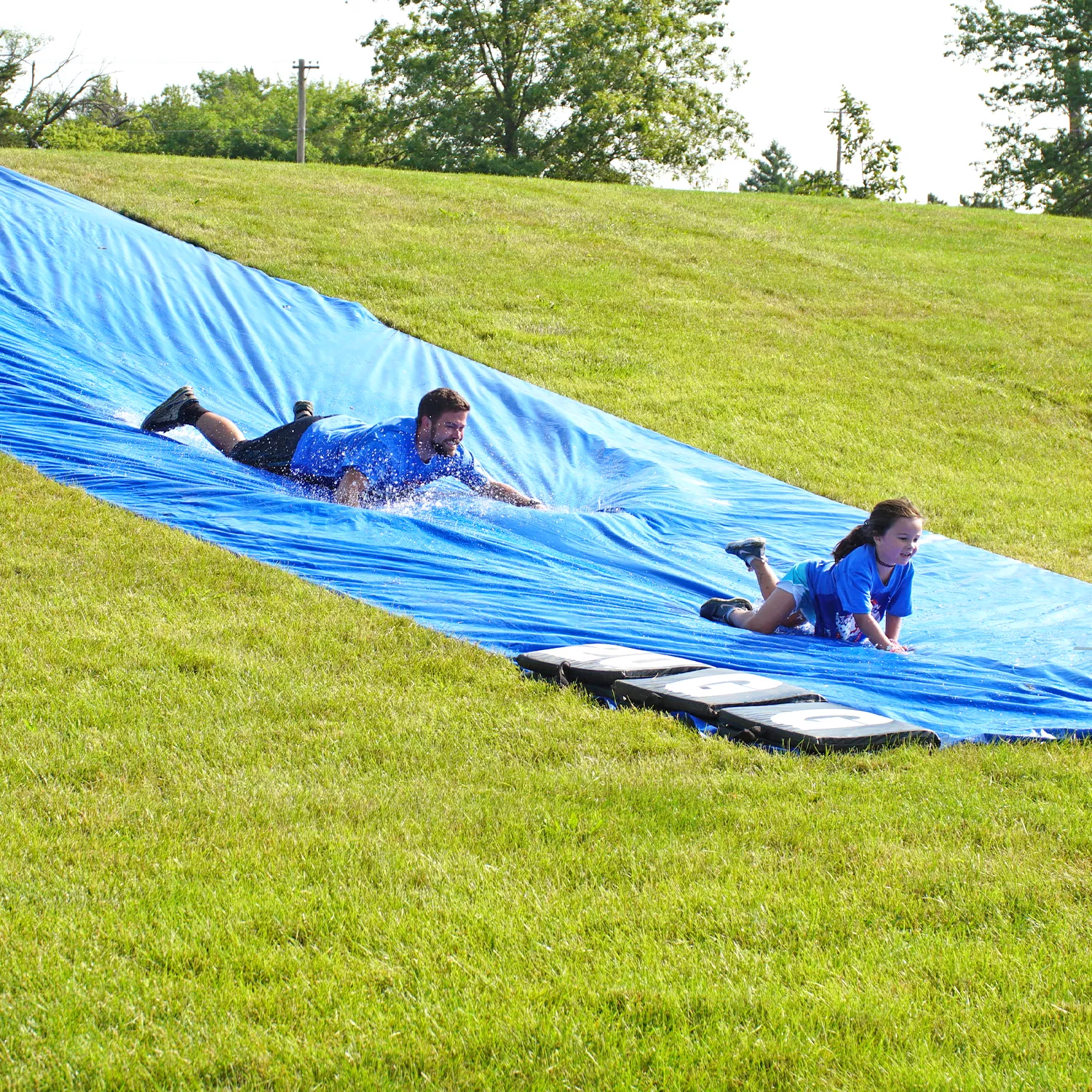 Youth Sports Adventure Run
The 10th Annual Adventure Run is on Saturday, July 2, 2022. 
Lincoln children and families, enjoy the hot summer weather by climbing through obstacles, running through fields, and down the waterslide—all in the name of a very good cause! Now in its tenth year, the Lincoln YMCA Youth Sports Adventure Run is a fun run/obstacle course that spans approximately two miles. Early registrants also receive a t-shirt.
We encourage the entire family to walk or run the course together! Pre-registration is encouraged. Registrations will be accepted after the deadline, but participants cannot be guaranteed a t-shirt on the day of the race. 
All run proceeds benefit the YMCA Annual Fundraising Campaign-Strong Kids. Funds raised provide youth and families in need the opportunity to take part in our life-shaping YMCA programs, including Youth Sports.
2022 Registration Information
Adventure Run fee is $14 per individual runner.
Adventure Run Start Times:

Family Group | 1 9:00am
Family Group | 2 9:45am
Family Group 3 | 10:30am
Limit of 100 runners per time.
Early registration deadline is June 22.  Price will increase $5 per runner after June 23.
2022 YMCA Adventure Run Sponsors
If you would like to become an Adventure Run sponsor please contact the YMCA Youth Sports Branch at 402-434-9217 and fill out the sponsor form below.