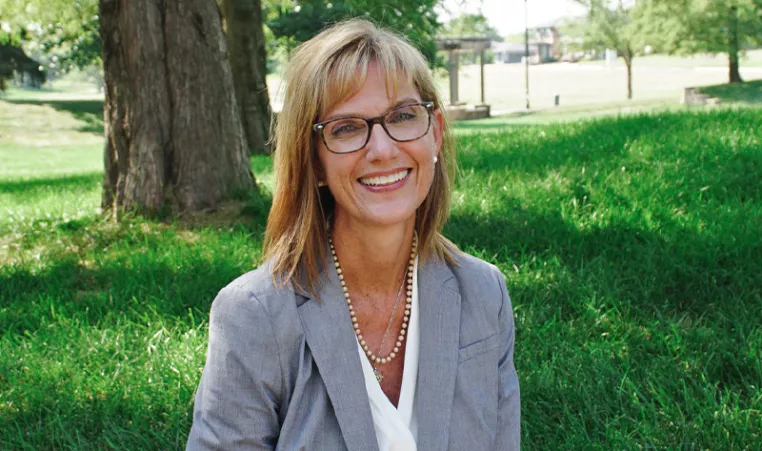 YOST TO LEAD YMCA OF LINCOLN AS NEXT PRESIDENT & CEO
The YMCA of Lincoln has named Renee Yost as its next President & CEO. Selected by the Lincoln YMCA Board of Directors following an extensive search, Yost will succeed Barb Bettin, who is set to retire in October after 39 years with the YMCA with the past 21 as CEO. 
Yost has served as the YMCA's Chief Financial Officer the past 11 years, and will be responsible for leading the organization's strategic initiatives including fundraising, membership, and programing.
"Renee's background in finance and strategic planning, along with her passion for people and commitment to the YMCA mission make her an exceptional fit for the future of this organization," shared Lori Druse, YMCA board chair. "We're confident she'll be a positive leader for our staff and members, while continuing to nurture the Y's mission within the community."
Yost holds a Business Administration Accounting degree from Creighton University and is a Certified Public Accountant (inactive). Prior to joining the Lincoln YMCA, she served in the accounting departments at Olsson and Landscapes Unlimited, LLC. Throughout her career, she has overseen a variety of areas including accounting/finance, operations, real estate, property management, and information technology. 
"I am deeply inspired by the YMCA's commitment to empowering individuals, promoting healthy living, and fostering social responsibility. The Lincoln YMCA has a rich history in our community, and I look forward to working alongside our talented staff, members, and volunteers to grow our impact for the youth, families, and seniors we serve," shared Yost.